The Without Filter Series will include four heartwarming and nerdy, new adult novels. Chasing Pebbles (book 1), All The Wrong Shelves (book 2) and Only Sometimes (book 3) are available as paperback (Amazon) and ebook (Amazon, Kobo, B&N, Apple, Google.)
Chasing Pebbles is free to download at your preferred platform.
Read the blurbs below ♥
Chasing Pebbles (WITHOUT FILTER 1)
Blurb
Frida left her hometown a year ago. When she suddenly finds herself without a place to stay for the summer, she is forced to go back. A stubborn, foolish part of her wants to show them that she can't be broken. She'll hold on to her anger, push the nostalgia away even if the scent of seawater and beach-roses is making it difficult.
Ever since Frida left, Oliver's life has been a little lonelier and a little greyer, despite him staying busy to distract himself. When he realises that Frida, his favourite human, the one person who was always up for his shenanigans is coming home, he knows he has to make it right.
She's hurting, and so much is left unsaid. Oliver might only get one summer, but he's determined to make it memorable. Frida is afraid to trust. Oliver can't let go of his guilt.
Neither of them is prepared for how everything can feel the same and yet so, so different.
Chasing Pebbles takes place in Denmark; it's a new adult friends to lovers romance with a nerdy, talkative hero and a stubborn, compassionate heroine.
Chasing Pebbles is book one in the Without Filter series and it's a complete standalone.
Chasing Pebbles is now available as ebook and paperback through Amazon:
https://www.amazon.com/author/feliciablaedel
Check out the reviews:
https://www.goodreads.com/goodreadscomfeliciablaedel
Follow Felicia on Instagram for updates @feliciablaedel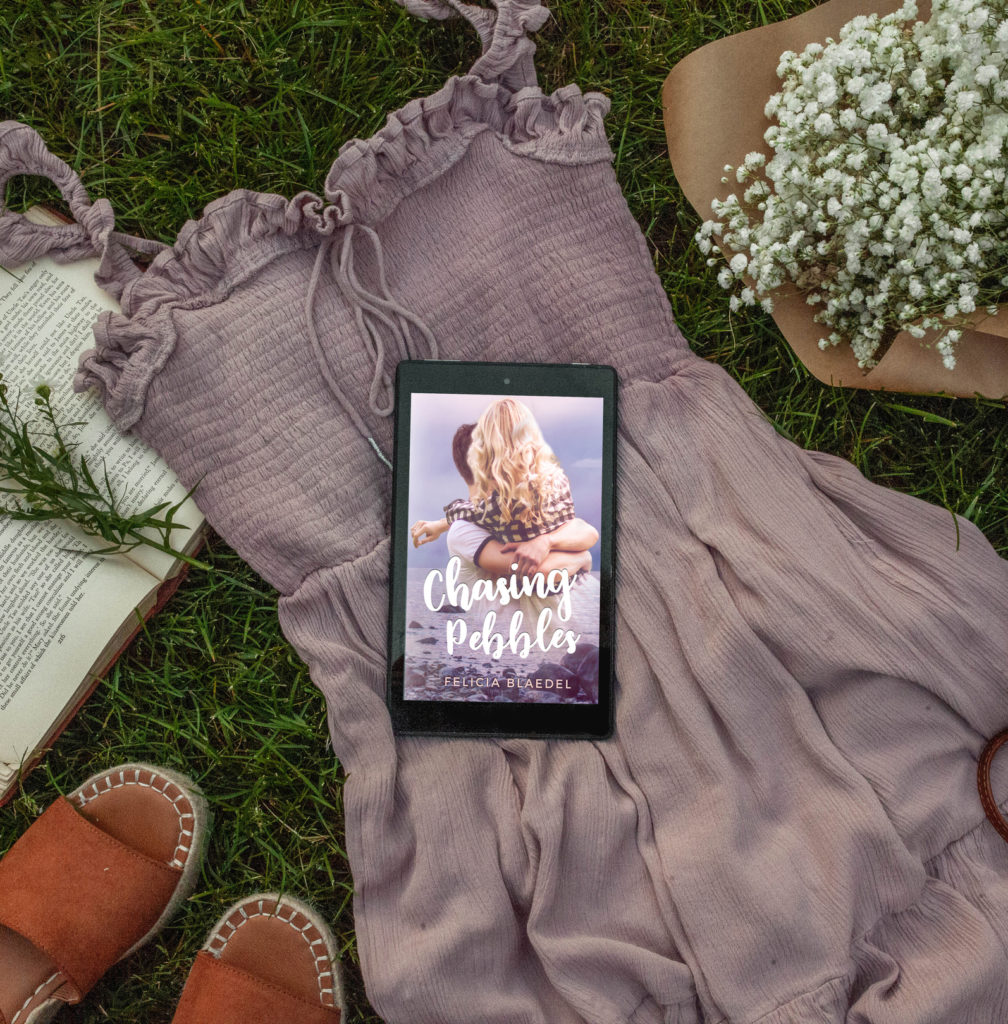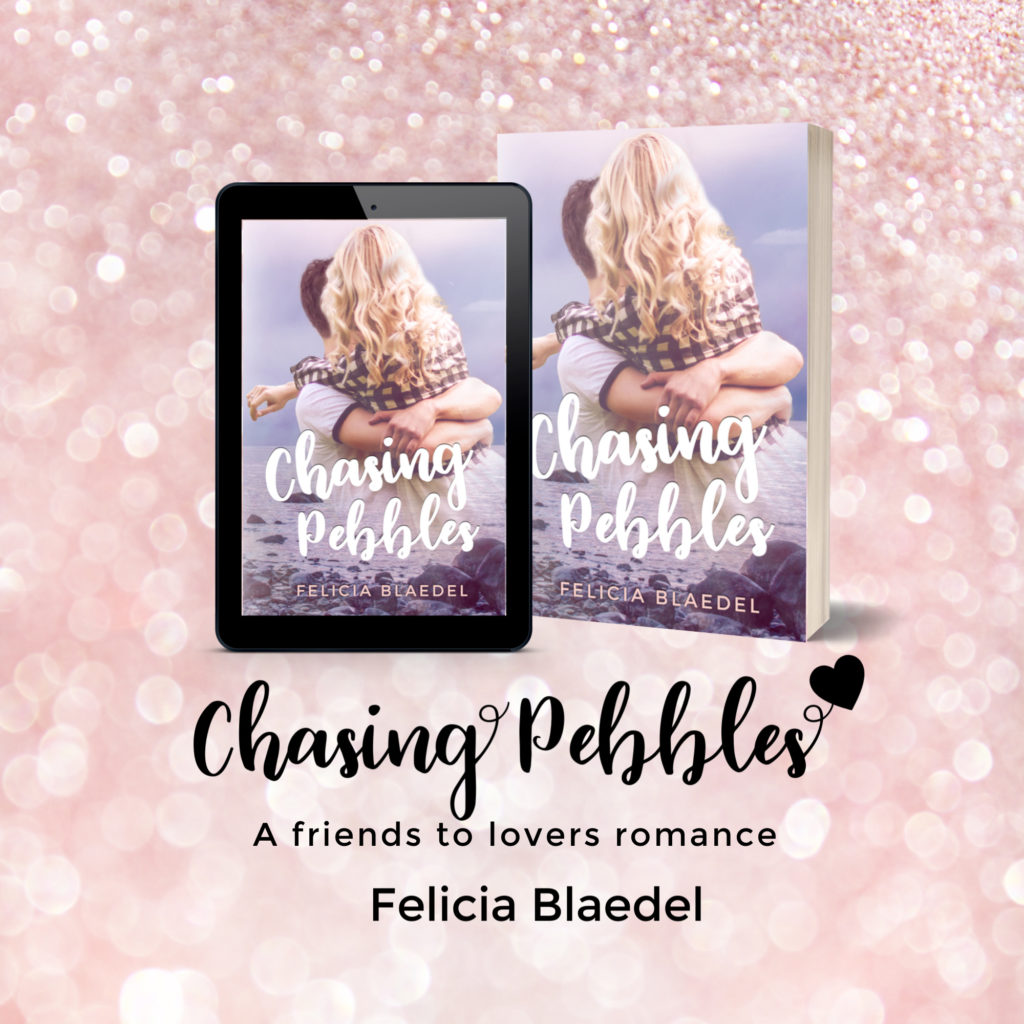 All The Wrong Shelves (WITHOUT FILTER 2)
Blurb:
Nessa Ravn couldn't have picked a better time to look for a library ghost.
Zander is making the right decisions to fight the indifference that has shaped his life. When one of those decisions leaves him temporarily homeless, he never expected to gain a new friend.
Nessa is real, she's honest, and she believes in him. Zanders longs to be authentic. He's been pretending, playing a part, for as long as he can remember.
But Nessa is pretending, too. Pretending she isn't exhausted, that the world isn't too loud, and that she doesn't have a book full of notes that might explain why she's always been a little different.
As she's learning to trust herself, she might even realise that she doesn't need to hide who she is. 
They're accidental roommates, unlikely friends and maybe something more — something real.
All The Wrong Shelves can be read as a standalone. It's book two in The Without Filter Series.
All The Wrong Shelves is a low-angst-high-emotion, slightly forbidden (brother's best friend), new adult romance, and it takes place in Copenhagen. It's an own-voices story with an autistic heroine written by an autistic author.
You can see reviews here:
https://www.goodreads.com/book/show/56182569-all-the-wrong-shelves
Buy it here:
https://www.amazon.com/gp/product/B08PT3363R
Follow Felicia on Instagram for updates @feliciablaedel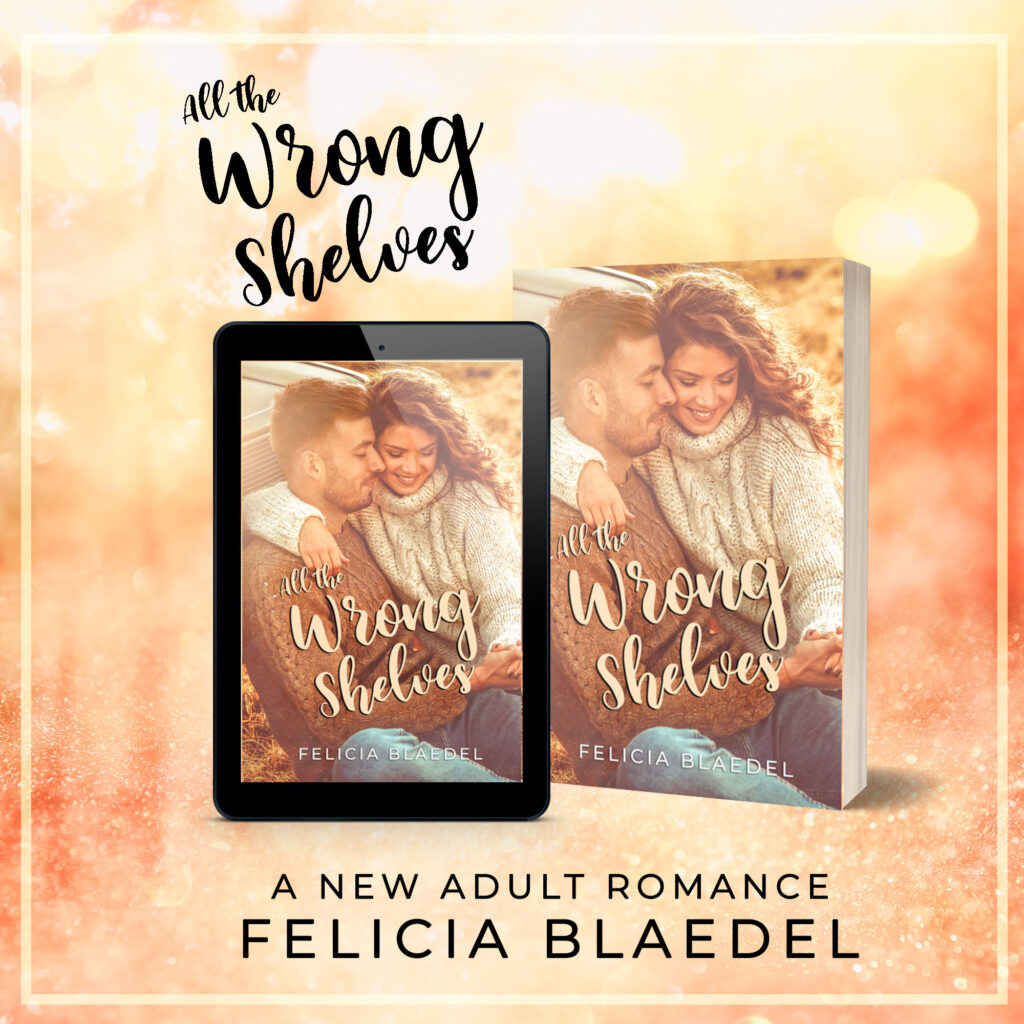 ONLY SOMETIMES (WITHOUT FILTER 3)
Blurb:
Disagreeing from the first time they meet, Noah and Niko know exactly how to push each other's buttons while they fight the intense pull between them. But when they're forced to work together, they might realise that their connection runs deeper than frustration and lust.
Niko is driven and ambitious, even when it's misconceived as cold and measured. Her latest project is her great-grandmother's nature organisation. Niko is determined to see it thrive again and hopefully understand herself and her broken family better in the process. Getting a handle on her inconvenient feelings is a must too.
Noah has made a promise to set things right and honour his eccentric grandfather's hard work. Even when that means taking on an active role in a small nature organisation, while hiding his true identity. He is busy enough as it is with university, work, and late nights of writing. Still, he can't help but care about the organisation. Or the fierce woman who always seems to make his life harder.
Only Sometimes is a new adult frenemies to lovers romance set in Copenhagen, Denmark (with a getaway to a gorgeous Swedish forest). It's book three in the Without Filter Series, but it can be read as a complete standalone. Only Sometimes is a steamy slow-burn romance, and it contains spicier content than the previous two books in the series.
Check out reviews at Goodreads:
https://www.goodreads.com/book/show/59001757-only-sometimes
Or buy it here:
US: https://amzn.to/2XkUIHj
UK: https://amzn.to/3nPFqoP
CA: https://amzn.to/2VKuSLZ
AU: https://amzn.to/3tIAKSo